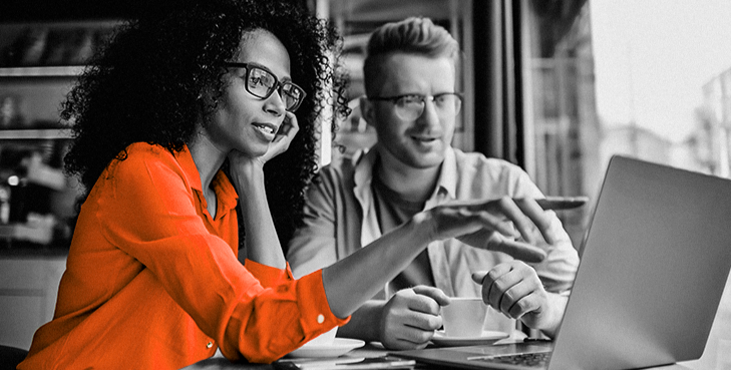 15 signs that you need a website redesign
It is possible to define how old your website is in just several seconds! Do you want to know how? We will tell you in this article, so read it till the end.
For example, if your website has a tabular layout, bad graphics, flashing buttons. Of course, this all hurts usability, discourages customers, and lowers the reputation of the company. But sometimes, even on relatively "fresh" resources we can find retrograde elements that ruin the entire concept of the project. For example, a beautiful, stylish design, but with outdated navigation and fonts from the 2000s.
When do you need to call for IT professionals to redesign and improve the structure?
Sign 1
Overloaded structure. One element seems to overlap with another.
Sign 2
Lack of page addresses. There are frames that divide the page into several areas. This does not display correctly on mobile devices and harms promotion.
Sign 3
Drop-down menu. It is also not always convenient, so more and more sites are trying to abandon it.
Sign 4
Lack of hierarchy. When the user does not understand which section of the site he "wandered into". This prevents the search for relevant information and, ultimately, the traffic flows away from you to your competitors.
Sign 5
Availability of a forum. In the past, this was relevant. But if there are still only 15 people communicating and comments are written every few months, the forum is better left in the past. Better create a section with answers to questions or give a link to the company's profile on social networks.
Sign 6
Irrelevant information. If you change the prices and products, it should be done promptly, immediately call the developers. Irrelevant texts and offers "sink" the site in prominence and damage the reputation.
Sign 7
Non-working links. They are subject to destruction, because they interfere with indexation and in general are very negatively perceived by users and systems.
Sign 8
Location of information in three blocks. Outdated type of design, which has long been recognized as uncomfortable. Too many distracting elements.
Sign 9
Unattractive texts and photos. Long useless "sheets" of text no one will read, and pictures with poor resolution will cause questions and rejection.
Sign 10
Flash elements. Poorly loaded not only on mobile, but also on computers.
Sign 11
The absence of a mobile version of the site. If there is no mobile version, you just lose traffic, because most of the users prefer to use gadgets.
Sign 12
Bad loading speed. No one likes to wait, so when you have a low loading speed, the user comes back to the search engine, worsening the behavioral indicators for the resource.
Sign 13
Lack of micro-animation. It kind of shows the "friendliness", the response of the resource to the actions of the buyer. The use of it is very relevant today.
Sign 14
Ignoring new methods of promotion. For example, the links to social networks and messengers.
Sign 15
The absence of analytics from the various systems. If you ignore their metrics, you will never understand the logic of buyers, why the site is falling in position, etc.
Conclusions
As you can see, those or other obsolete elements are on every resource. Some of the owners do not pay attention to this, some do not understand the importance of a truly professional web design. Someone is comfortable to stay "in the past", because the old site looks so cozy and familiar. But in this case, it is useful to look at your resource through the eyes of modern users, who need to find useful information in an endless web of sites.
Sign-up to receive the latest
offers and news