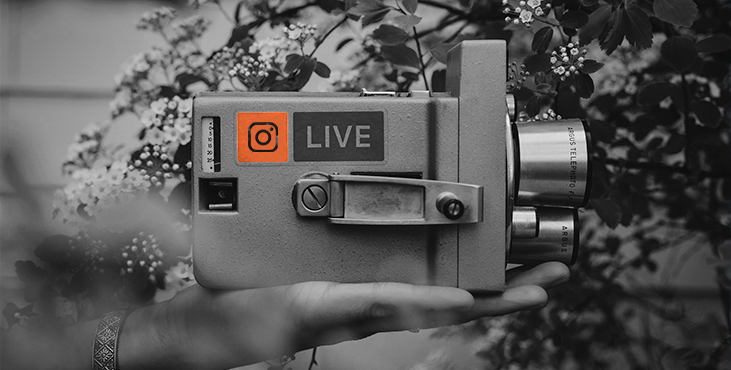 Are Reels the same TikTok but in Instagram?
Prior to Reels, Instagram offered to share videos in three formats:
- video posts up to 1 minute,
- stories, videos up to 15 seconds with a lifespan of 24 hours,
- IGTV, videos from 1 to 15 minutes and even up to 1 hour to some accounts.
Obviously Reels are inspired by the success of TikTok reposts on Instagram. This section allows you to create videos up to 15 seconds long. Scrolling through the video is carried out vertically. Overall, it looks just like a TikTok video. Now Instagram offers four video formats with the ability to announce a new video in all placements at once.
How do Reels differ from TikTok?
For the user who watches the video, Reels are no different from TikTok. Only those involved in content production will notice the difference. We believe that over time the list of differences will be reduced.
Why should you post video Reels?
The competition in Reels is still small, and there is an opportunity to quickly reach a new audience. For example, we accidentally posted a video with a black screen, and in a couple of hours it got 1,000 views. The algorithm for issuing content is still unknown. But advanced users note that the issuance laws are similar to TikTok: videos are shown depending on location, subscriptions, and relevance to content that has been viewed recently.
If you want to test a new format, run old videos - successful stories can be easily duplicated as Reels.
How to use reels ?
The Reels tab is located at the bottom, where there used to be the addition of new publications. On the tab, you can see videos from Recommendations, or go to Subscriptions and view videos of those accounts to which the user is subscribed.
To add a new video, you need to click on the "+" next to the Direct section. There you will be prompted to select the type of content to add: Publication, Story, Reels or Live.
Reels allows you to create videos up to 15 seconds, edit them right there in the application, add various effects and overlay music. It is possible to choose the duration of the video, speed it up or slow it down, retouch, add a timer, and the shooting function on a green background is available. The user can also overlay text on the video, highlight it with color, and add stickers. You can add a text description to the video.
As a result, the created video will be uploaded to Reels and will be displayed on a separate tab in the profile. This video can be added to your Instagram feed and repposted to stories.
Advertising in Reels
Advertising is available in Reelst. It will be similar to promotion in stories as full-screen, vertical, up to 30 seconds. The campaign is launched in the Facebook Ads Manager account. Cost, payment models, optimizations and other settings are no different from standard advertising formats. However, you can get large coverage in this format. In addition, Instagram itself promotes the Reels format and its authors, showing videos to the larger audience.
Sign-up to receive the latest
offers and news