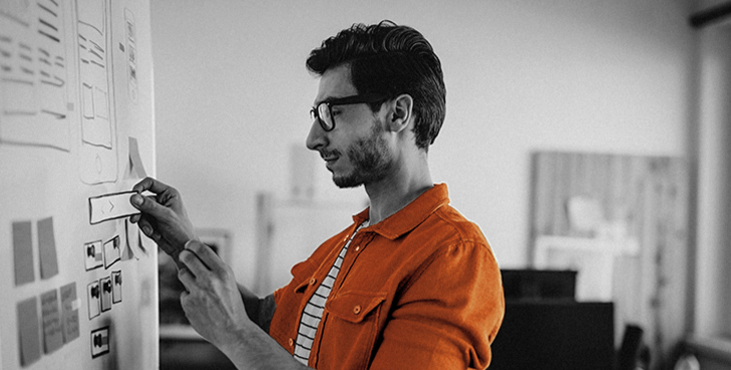 Corporate website: goals and requirements
Every modern company that promotes its services and products on the Internet, should have a quality corporate online portal. Such a website will be useful for both the employees of the company and for its customers.
As a rule, such a resource has two main purposes: attracting new customers and increasing the loyalty of existing ones. To do this, the site places detailed information about the company, its field of activity, its products and services. Entering the corporate website, the visitor must be able to quickly and easily find information about the cost of services or products, their characteristics, as well as the benefits of working with it.
Purposes of a corporate website
As mentioned above, the main purpose of such portals is to provide customers with constant access to information about the activities of the company, its products and services.
Another important task of the site is to enable potential customers to make online orders. This opportunity should be available to users 24/7.
Establishing feedback from customers is also achieved through the competent use of the corporate website. Different surveys, FAQ sections or forums should be regularly posted on such a type of website.
Corporate websites allow its owners to get electronic addresses of users for timely informing them about important events and actions with the help of mass mailing.
High-quality websites will improve the company's image and increase the loyalty of its customers. There is an excellent opportunity to retain the regular customers and effectively attract a new target audience.
Goals of corporate websites may differ depending on the business niche. But in the end all of them should be aimed at improving the company image, expanding its geography, finding partners and increasing sales.
Stages of creation of a corporate website
Corporate portal is an important and useful resource for any company. That is why the process of its development requires special attention and literacy on the part of developers.
Corporate website development involves several main stages:
- goals settlement, briefing;
- calculation of the cost of website development;
- development of terms of reference and its coordination;
- the final assessment of the project;
- development of the site structure;
- details of the layout, creating a prototype;
- CMS installation;
- placement of unique content of the client;
- approval of the created project by the customer's technical specifications;
- site transfer to the client's hosting;
- various refinements;
- service and further support of the website.
Sign-up to receive the latest
offers and news