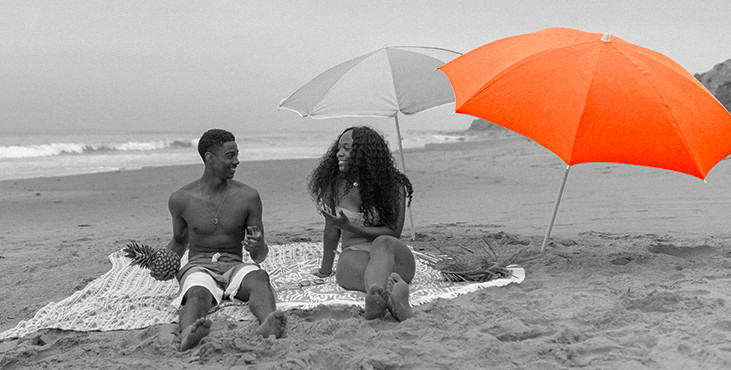 Music for the beaches
Beach music as it is
In many cities located near coastal areas, there is at least one beach where people gather for swimming and all kinds of recreation. It makes no difference whether the beach is public or commercial. Everyone wants their summer vacation location to be enjoyable and comfortable.
In this way, the majority of the beaches have been upgraded. They install showers and changing rooms, rent out sun loungers, open sports facilities, boat stations, rental stores, water rides, cafes and restaurants, and so on.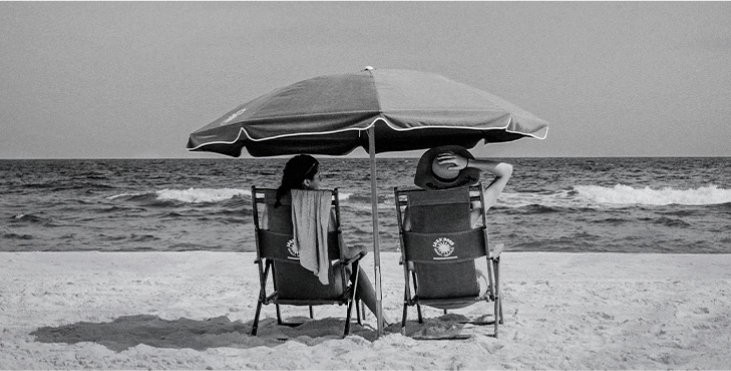 Thinking about what makes up the soundtrack of a modern beach, a cacophony of sounds comes to mind, which is made up of a mass of similar noise objects that are not connected to each other. Here is the rustle of a wave; the splash of oars descending into the water or the blades of a catamaran churning foam; the laughter and squeals of children building sandcastles and frolicking along the coastline; expressive loud comments of volleyball players from the nearest playground; monotone warnings from the lifeguard's mouthpiece; and, of course, all the current top summer hits from coastal cafes.
Why is that?
And all of this dense mass deafens us as soon as our feet touch warm sand or soft pebbles. This, in general, does not surprise or shock us. This is due to the fact that such an accompaniment is a kind of natural, typical beach sound that has formed over the years and has firmly nestled in our heads and taken root there through generations.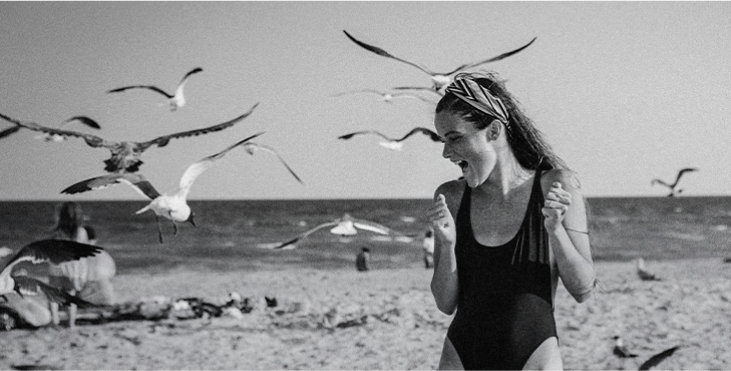 What if the beach is voiced? Turn it not only into a place for swimming and entertainment, but also to present it as an independent musical object? Have you ever imagined: a beach with its own concept soundtrack. Not with music playing from the speakers of someone's cars and summer terraces, but with special music just for relaxing on the beach? Agree, if they met, then not often. And here a natural question arises: is it worth bothering with all these playlists, concept formats, paying money for it? Will this be of any use?
What if we could make the beach sound appealing? Make it not merely a swimming and recreation area, but also an independent musical object? Have you ever imagined a beach with its own conceptual soundtrack?
Not with music blasting from car speakers and summer terraces, but with music designed specifically for beach relaxation? That is not something you come across very often.
The obvious question is then: is it worth bothering with all of these playlists, concept formats, and paying money for it? Will this be of any use?
Make the Beach play music - done!
It's trendy, creative, and effective! We can say this from personal experience. Music chosen specifically for beaches works and serves the same purpose as music for any other commercial facility or mass gathering of people for the purpose of recreation.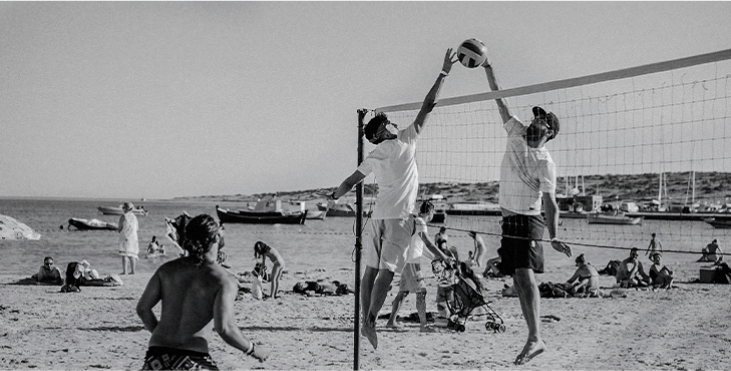 Last year we had a case for creating a musical concept for one of the beaches. We were faced with the task of creating a playlist that would meet the following conditions:
— created a pleasant environment for recreation of beach visitors;
— was organic and corresponded to the desire of the customer in terms of the musical format: chillout, ambient, downtempo, soul;
- met all the requirements of copyright legislation and was ready to be used without additional legal procedures.
Dunlimited was in charge of all of these responsibilities. We requested the expertise of one of the well-known friendly music labels, with whom we had previously collaborated, because this was a one-of-a-kind venture for both of us and the consumer. The project's genre specific was close to our partners: easy-listening genres are their expertise, and each compilation turns out to be very soulful and distinctive. Our beach music is no exception. This strategy did not leave the customer or the visitors indifferent: individuals began to spend more time there, and the overall flow of visitors increased significantly.
And let us remind you once again - do not hesitate to break the patterns and come up with a musical concept for your projects. And we will be happy to help you with this!
Sign-up to receive the latest
offers and news